[Oakdale, CA] Visionary Home Builders of California (VHB) and Great Valley Housing Development Corporation are accepting applications to their new community, Oak Leaf Meadows (OLM) in Oakdale, CA. The new development opened December 1, 2020 and is in close proximity to schools, the library, and a grocery store. The stylish development includes fifty-six – 2 and 3-bedroom units and offers such amenities as a community center with a computer lab, on-site Head Start program, a playground, and a basketball court.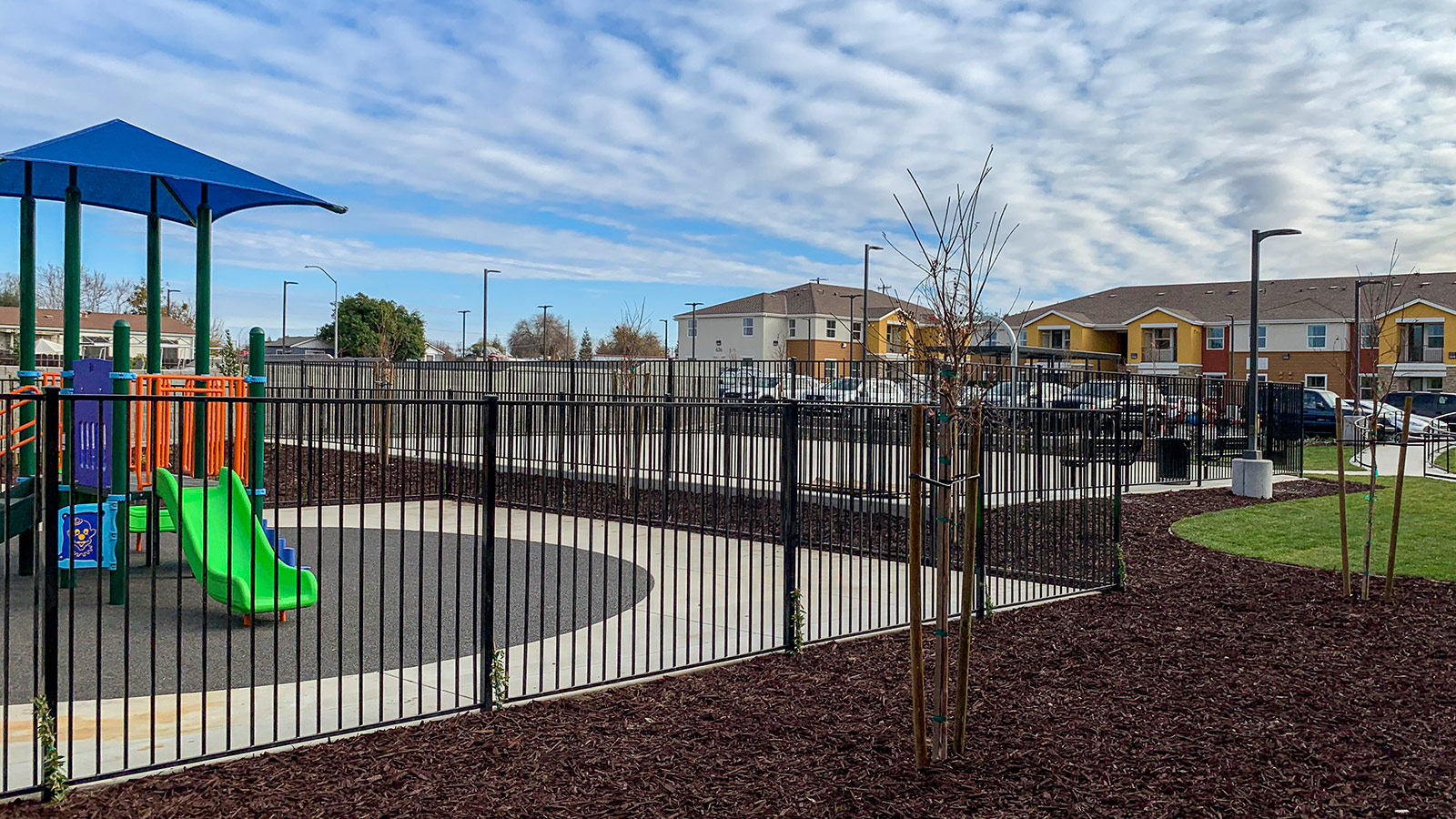 "We are very excited to be serving our Veterans and families living and working in Oakdale" states Carol Ornelas, CEO, Visionary Home Builders. "We are passionate to bring quality, affordable housing to the working people of Oakdale," states Ornelas. "We build housing for the people that occupy your heart – your family. That is our goal and Oak Leaf Meadows has accomplished that."
Oak Leaf Meadows is a community with rent and income restricted on all units. OLM will serve families and individuals at 30 – 50 percent of the Area Median Income. Visionary Home Builders communities create a healthy and uplifting environment for families.